David A. Evans (1941-2022)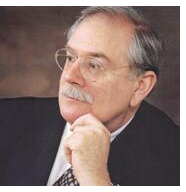 We are deeply saddened by the passing of David Evans, Abbott and James Lawrence Professor of Chemistry Emeritus at Harvard University.
Dave was one of the instrumental minds behind the conception and initial development of ChemDraw back in 1985. Our thoughts and condolences go to Sally and Dave's personal and scientific families. May he rest in Peace.
He wrote about his career path as a scientist and an educator here.
Image courtesy of Harvard University