Webinar: Nov 3. Accelerate your Chemical Research with the Help of Modern Tools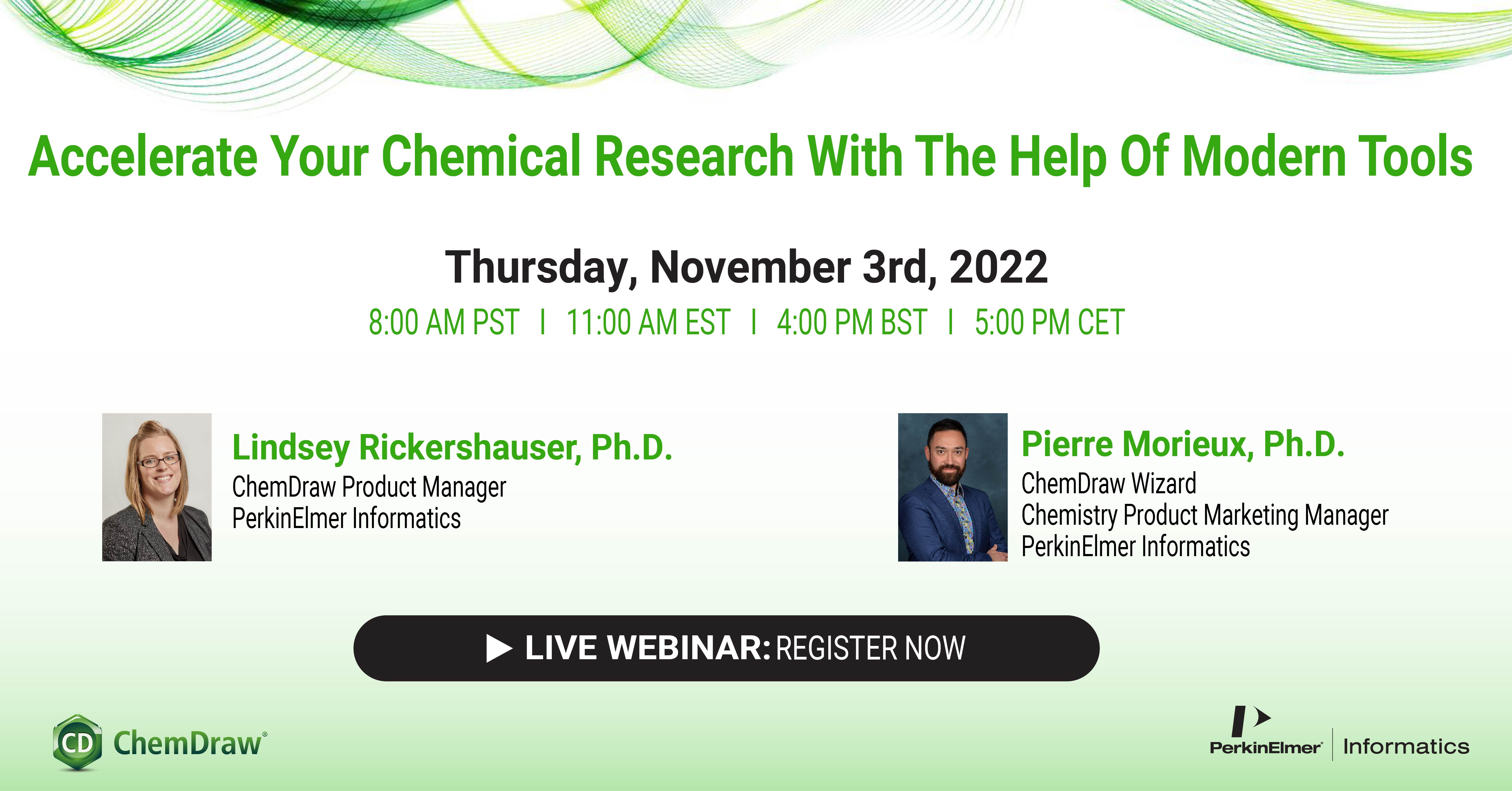 ChemDraw v22 release is here!
Join Lindsey Rickershauser, ChemDraw Product Manager, and Pierre Morieux, a.k.a ChemDraw Wizard, to learn about the newest capabilities that will empower you to create visually compelling beautiful chemical drawings more efficiently, easily depict your research whether you are working on small molecule or peptide/nucleotide chemistry and expedite mundane tasks such as managing molecules and reactions as well as everyday reporting.